BY GRAHAM BOYD & JACK REARDON
Next webinar 25 January.
The climate crisis, 17 sustainable development goals, and the personal challenges we are facing cannot be solved if we just try harder. Just as Picasso and Einstein realised a century ago, when problems are insoluble, it's because the way we're looking at the world is the problem. Rebuild is a DIY toolkit for you to go regenerative, or net positive, because you can solve wicked challenges, from your personal challenges through to our global ones. (Btw, they're connected.)
Get your printed copy from your favourite online retailer
Buy from any online bookseller: ebook, paperback, hardback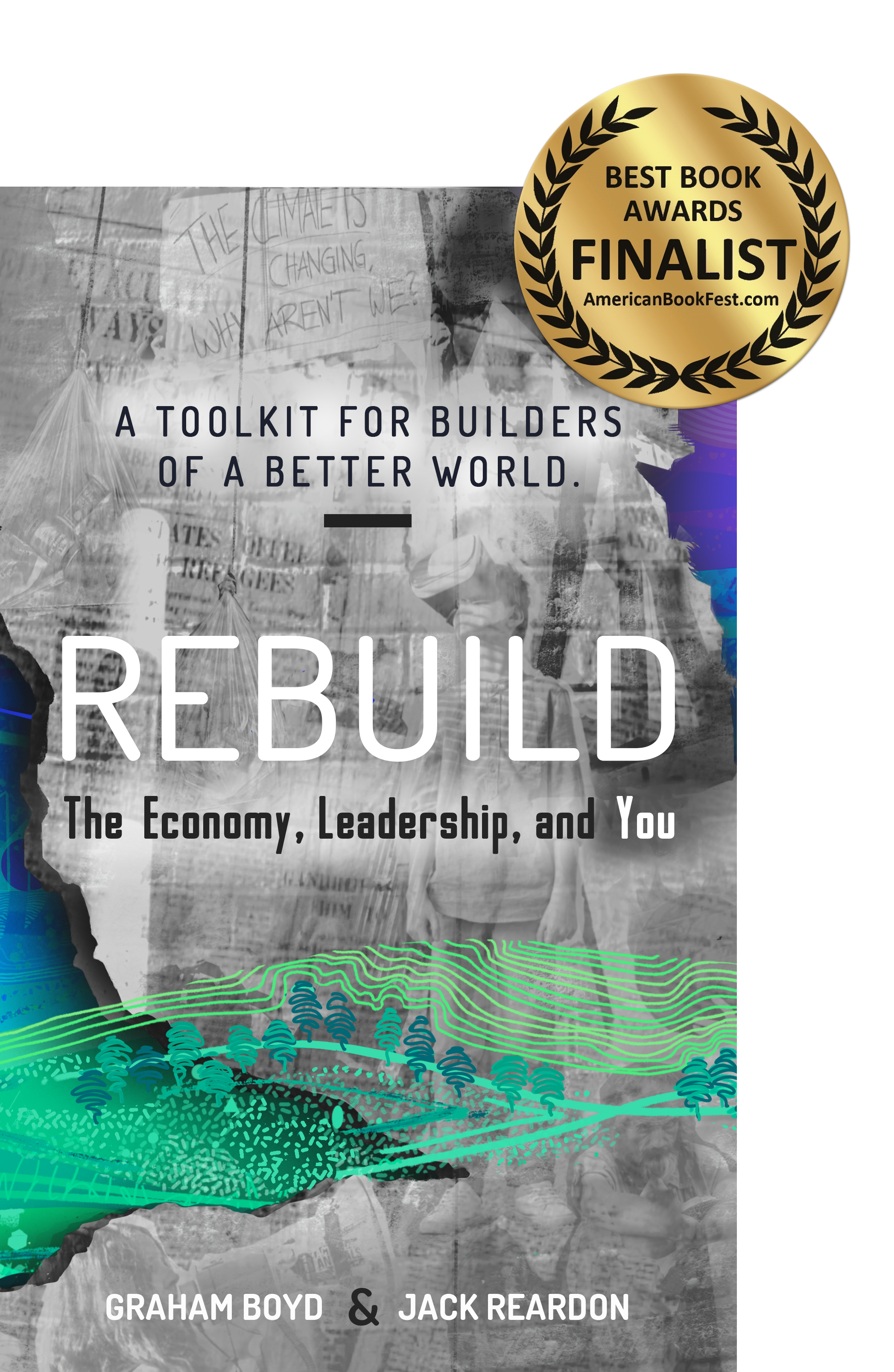 Rebuild sets new standards and takes the reader into a whole new path for a better future and a paradigm shift on how the current and future leaders must conduct business and behave towards their followers, collaborators and the wider stakeholder community. This book revolutionises the reader's views, assumptions and approaches for a more responsible, equitable and sustainable life as a whole. A must read, if you are sincerely interested to be the change you want to see!
ECONOMY
An economy is just a method to provide living organisms with what they need to survive and thrive. It's clear our human economy is failing us massively, the climate crisis is evidence enough. But we can create an economy that works for the planet, for people, and for profit, because we can reinvent the foundations, instead of just trying to patch the regulations.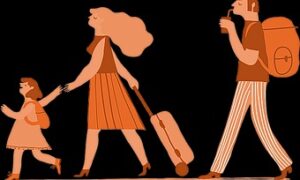 About the Authors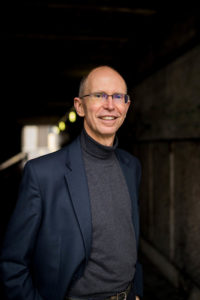 GRAHAM BOYD
We can rise, phoenix-like, from today's burning global challenges. All of us, and our children, can thrive in the coming decades, because we can build a regenerative global economy: an ecosystem of regenerative businesses.
Today I apply the expertise gathered across three careers (particle physicist, manager with Procter and Gamble, serial startup founder) to bring that vision to reality. I incubate regenerative startups; am starting a seed stage investment fund for ecosystems of regenerative startups; consult to multi-nationals and start-ups on harnessing conflict to drive their own regeneration.. And I write books so that you can do it yourself.
TW: @GrahamBoydphd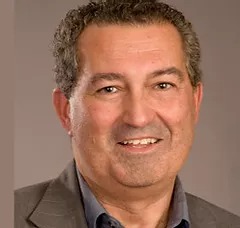 JACK REARDON
With a doctorate in economics, I have become a tireless advocate of reforming and reconceptualizing economics education so that the discipline of economics can help solve the world's numerous and interconnected problems. I am the founding editor of the International Journal of Pluralism and Economics Education IJPEE, which provides a global forum for educators committed to changing how we educate our students and how we conceptualize economics.
I have also written three books on economics, pluralism, and economics education. I am currently putting the finishing touches on a novel exploring the fluidity of gender. I currently teach economics at the University of Wisconsin-Eau Claire.
TW: @ProfJackReardon
Introduction: Book launch webinar

Need help implementing this?
See our consulting & coaching offering,
and our startup factory, below and at evolutesix.com
For Organisations
For Startups, businesses, NGOs and any other organisations which feel a yearning to be an even more powerful part of a new ecosystemic solution, and want to learn more about how to apply the best regenerative business principles to thrive in the future.
For You
For Individuals who are deeply concerned about the state of the world and passionate about co-creating a future, here you can grow your hopefulness, reduce your anxiety, by applying cutting edge developmental tools to become who the world needs you to be, for us all to thrive.
Enjoyed reading Rebuild?
Then you might enjoy this book too
This book, by our colleague Robert Dellner, covers redesigning our self, our institutions, our economy, our system of finance, and what we mean by investment so that we can build the architecture we need to address the 17 UN SDG.
"It is a book that I spent a lifetime writing, a book that took me on a fascinating journey-a journey that I'm happy to share with you."
Go to Robert's book